Jacqueline Winspear's Maisie Dobbs series has been an enormous success for the English mystery writer.
So much so, the 16th book in the Maisie Dobbs series — The Consequences of Fear by Jacqueline Winspear — is coming out this March.
In the upcoming novel, the series that started out in 1910 and continued on into the First World War now has the quirky private investigator Maisie Dobbs working with the French Resistance in 1941.
To some extent, Maisie has never had a more important job.
According to Winspear's publisher Harper Collins, this book could not only put Maisie's own safety in danger, it could mean British Intelligence and agents in the French Resistance are also at risk.
The plot of The Consequences of Fear by Jacqueline Winspear
The plot of Winspear's latest novel starts off with a murder. It gets increasingly frantic after that:
October 1941. While on a delivery, young Freddie Hackett, a message runner for a government office, witnesses an argument that ends in murder. Crouching in the doorway of a bombed-out house, Freddie waits until the coast is clear. But when he arrives at the delivery address, he's shocked to come face to face with the killer.

Dismissed by the police when he attempts to report the crime, Freddie goes in search of a woman he once met when delivering a message: Maisie Dobbs. While Maisie believes the boy and wants to help, she must maintain extreme caution: she's working secretly for the Special Operations Executive, assessing candidates for crucial work with the French resistance. Her two worlds collide when she spots the killer in a place she least expects. She soon realizes she's been pulled into the orbit of a man who has his own reasons to kill—reasons that go back to the last war.

As Maisie becomes entangled in a power struggle between Britain's intelligence efforts in France and the work of Free French agents operating across Europe, she must also contend with the lingering question of Freddie Hackett's state of mind. What she uncovers could hold disastrous consequences for all involved in this compelling chapter of the "series that seems to get better with every entry"
In other words, if you love a good Second World War thriller, The Consequences of Fear could really hit the spot. Especially as Winspear is known for her attention to detail and her historically accurate stories. (continue reading and watch a short interview with Jacqueline Winspear after the book promo below…)
The Mercenary by Paul Vidich revisits The Cold War and a KGB officer desperate to leave the Soviet Union
The Consequences of Fear by Jacqueline Winspear is due to be published on March 18th in hardback and on Kindle, and in paperback on March 23rd. And yes, it comes with the usual stunningly designed cover artwork that, to me, is always just as superb as the book within.
You can pre-order her new book in all its forms now.
And, if you want to know a little bit more about Jacqueline Winspear, there's an interesting short interview she gave mid-2020 about her recent memoir This Time Next Year We'll Be Laughing.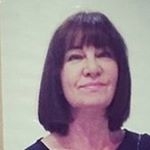 Latest posts by Michelle Topham
(see all)