The latest novel in the Italian crime writer Andrea Camilleri's Inspector Montalbano series is due for release this year.
The book is titled The Cook of the Halycon (aka Il cuoco dell'Alcyon in Italian), and is the 27th book in the series. One that has been running since 1994 in Italy with the publication of The Shape of Water, with every book in the series translated into English since 2002.
As Camilleri died of a heart attack in 2019 at the age of 95, however, it is likely The Cook of the Halycon will be the next to last published in the series as, with only one other currently available in Italian (Riccardino) but not yet translated into English, Camilleri's work may sadly be almost at an end.
For fans like myself who have enjoyed every book in the Inspector Montalbano series, this will be extremely upsetting.
The plot of The Cook of the Halycon by Andrea Camilleri 
Of course, with this upcoming new novel and hopefully at least one more book in English still to look forward to, we shouldn't be too sad just yet.
Particularly as the plot of The Cook of the Halycon appears to be just as exciting as every other in the excellent crime series:
With two deaths, the suicide of a newly laid-off worker and an unscrupulous businessman found murdered, Inspector Montalbano feels it is necessary to inspect the Halcyon, a newly abandoned mysterious ship with no passengers.
The Cook of the Halycon by Andrea Camilleri will be published in both the UK and the U.S. on March 16th, 2021 in paperback. The hardback and audio versions of the book will arrive two weeks later on April 1st.  (continue reading and watch a short interview with Andrea Camilleri after the promo…)
Not Dark Yet by Peter Robinson features murder, human trafficking and the Albanian mafia
All versions can now be pre-ordered from your favorite booksellers (independent where possible please).
As for the late Andrea Camilleri who loved his Italian language, there is an interesting short video of him talking about the need to recover the Italian language, and how the EU and its insistence on the laws of Europe only being translated into English, French and German, is helping to destroy it.
You will find more information about other upcoming novels here on Leo Sigh.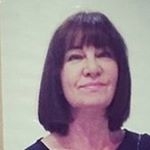 Latest posts by Michelle Topham
(see all)