A fan of the wonderful Dream Chronicles series, I've been waiting for a new game from the Spanish indie developers, KatGames, for a while now. That day has come, with the release of The Cross Formula, now available to download exclusively at Big Fish Games.
The Cross Formula is, as KatGames calls it, an adventure game with "a film noir tone and mood". The storyline is about a man who wakes up with amnesia, with no idea who he is or why he's where he is. As he begins to follow clues to his identity, he learns he's the prime suspect in a murder investigation.
But did he really do it?
I have spoken to a couple of gamers who've already finished the game and both loved it. Of course, I have also already downloaded it and it's on my list of things to start today. Expect a review soon.
Meanwhile, if you want to give The Cross Formula a whirl, you can download the free 60 minute game demo at Big Fish Games. I hear it's pretty addictive though, so you might want to be ready to buy it.
At $9.99 or $6.99 for BFG club members though, it is an excellent deal.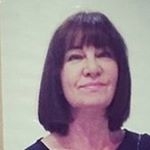 Latest posts by Michelle Topham
(see all)