A Japanese friend has been a big fan of the Nintendo Switch game The Cruel King and the Great Hero (known as Warui Ōsama to Rippa-na Yūsha in Japan) since its release, so you can guarantee I have been keeping an eye out for the game to show up in the west.
After all, the Japanese have been lucky enough to be able to play it since June.
That's why I was ecstatic today to see NIS America finally uploading a gameplay trailer for the game to their YouTube channel, and announcing it will release in the west on March 1st.
Sure, it's still a ways away but at least it's coming.
The Cruel King and the Great Hero attracted my attention for its gorgeous art style.
It kept my attention for its story, because I think the world needs as much heroism as it can muster nowadays:
A young girl named Yuu embarks on an adventure to become a great hero. By her side is a fearsome beast known as the Cruel King, who guides and protects her. However, the truth of the dragon king's past will soon rear its ugly head, threatening the peaceful life they've enjoyed until now. Explore charming settings, overcome monsters and puzzles, and discover a story of companionship, heroism, and facing the past!
The game is also coming with a Treasure Trove Bundle edition, which made it even more appealing, so you can guarantee I pre-ordered it as soon as I heard.
That limited edition comes with everything in the Storybook Edition:
The Cruel King and the Great Hero game

Collector's Box

"Adventures of the Great Hero" Hardcover Art Book"

"Scores of Bravery" Digital Soundtrack

6" Great Hero Plush
Plus…
The Cruel King and the Great Hero puzzle
8″ Dragon Plush
Watch The Cruel King and the Great Hero trailer below, and you will see quickly why I am so intrigued by this game.
Then mark your calendars for March 1st. Or, do what I just did, and pre-order it now. This one will be lovely.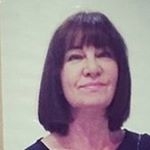 Latest posts by Michelle Topham
(see all)