Sometimes, I will buy a couple of older games on Big Fish Games just as an exercise to see how games used to be made or as one to see how they shouldn't be. I did that a couple of weeks ago and, unfortunately, one of those games was The Curse of the Thirty Denarii – a game that, frankly, should never have been released.
The Curse of the Thirty Denarii is a computer game, for both PC and Mac, selling exclusively on Big Fish Games (BFG) casual gamers' website. Imagine my dismay, however, when upon opening the game file, I realized it was an HdO adventure game put out by Solilab. Normally games from Solilab are dismal and tedious and I tend to avoid them.
Sadly to say this one, The Curse of the Thirty Denarii is the same. Not only is it the worst adventure game I've played on Big Fish Games, it's the worst adventure game I've played – ever.
Who are HdO? – HdO is a French computer game developer thought by some of us in the casual gaming community to put out dated, old-fashioned and frankly boring games. Among other things, they specialize in hidden object games (HOGs), a game genre I'm not a huge fan of, and as their games are usually short, uninspiring and too easy, I've only ever bought one.
The Curse of the Thirty Denarii Review – Now let me start by saying there is a saving grace to downloading the free sixty minute trial of The Curse of the Thirty Denarii from Big Fish Games.
If you are a fast game player as I and several people in Big Fish Games forums obviously are, this game is so short you don't even have to buy it. Yep, that's correct. I finished the whole game in 50 minutes, well under the hour's free trial deadline. So be aware of that if you ever make the mistake of actually considering buying it.
That is however the only saving grace of the game. Designed in a weird interactive European-comic-book style (very much like Tintin, who I am a fan of), complete with comic book pages and way too much reading for a computer game, The Curse of the Thirty Denarii is dull, unimaginative and quite frankly dated. Oh and yes, so easy a seven year old could play it.
The premise of the game is simple too. Based on a book by Jean Van Hamme, it tells the story of the quest to find the thirtieth denarii – one of twenty nine given to Judas Iscariot when he shopped Jesus. As the gamer, you must find the thirtieth denarii to stop a curse that's destined to destroy the world. All well and good, as the story goes, but this game falls flat on its face as it's just so darn lame.
Awful music, bad voice actors and some of the oddest translations into English I've seen in any casual game anywhere, and in the first ten minutes I didn't know whether to laugh or turn the thing off and go back to something more worthwhile.
As far as the hidden object game play, that too is irritating. Several clicks are required before the object actually appears in your inventory and, by the time it does, you can't remember what you clicked on. A small thing but, added onto the many large dreadful things about The Curse of the Thirty Denarii it becomes just one too many.
More of a pretty-interactive-comic-book than a computer game, even one for casual gamers, that Big Fish Games is foisting yet another HdO Adventure game on its customers, a game type that's far worse than anything else BFG offers, is more than a tad perturbing.
Of course, I love Big Fish Games and 90% of the games I download but, in my opinion, the whole experience would be better if they'd just let their customers know which developer created which game instead of letting you waste time waiting for the game file to download, and then finding out.
After all, many people, like me, wouldn't even waste their time downloading even the free 60 minute trial file if they knew upfront it was an HdO Adventure game.
The Curse of the Thirty Denarii is currently being sold on Big Fish Games for $6.99 but, remember, if you can play it quickly, you should be able to download the free 60 minute trial and finish the whole game before your time limit expires.
More Information:
The Curse of the Thirty Denarii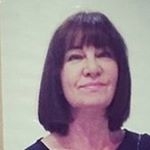 Latest posts by Michelle Topham
(see all)