I have no idea how many Hatsune Miku figures have been created and sold since Vocaloid singer Miku first came on the scene way back in 2007, but it is definitely hundreds.
What is wonderful about collecting Hatsune Miku figures, though, other than how cute she looks, is that there are figures available in every price range — from prize figures at $20 or under to scale figures costing hundreds of dollars.
Some people can only afford to buy prize figures, while others can manage the cost of a Nendoroid. For a small few, a 1/4 scale Hatsune Miku figure is the holy grail.
No matter how much money you have to spend on Hatsune Miku figures, however, there is always a cute one you will be happy to own, and a bazillion styles and versions to choose from.
And, if you are looking for the cutest Hatsune Miku figures available for pre-order at the moment, here are some of the most adorable ones for you to check out.
Nendoroid Hatsune Miku: SEKAI of the Stage Version
The Nendoroid Hatsune Miku: SEKAI of the Stage Version is perfect for those figure collectors who don't want to drop a ton of money on a figure, but do want something that is superb quality while still being adorably cute.
The figure is made by Good Smile Company, and comes with three face plates you can change around to suit your mood. She also has a microphone, a cheering fan and a three-leaf clover that can be used with different configurations.
And yep, she is adorable.
At just $58.99, for this high quality figure, you won't break the bank but you will end up with a Hatsune Miku figure you will love for a long time.
You can pre-order her now at Good Smile. Pre-orders close on Wednesday, August 4th, 2021 at 23:59PST, and she's due to be delivered next February.
 Hatsune Miku BiCute Bunnies Figure (Re-run)
The BiCute Bunnies Figure is currently back on pre-order after it was first released in September, 2020.
The prize figure was so loved by so many Miku fans, though, it is no wonder manufacturer Taito is giving fans another chance to grab her.
After all, how adorable does she look in her shiny bunny suit complete with ears and tail, and how utterly sweet is her face?
You can still pre-order her now for just $24.99 on Tokyo Otaku Mode, but be sure to do it now as her pre-order won't be open forever.
The Hatsune Miku BiCute Bunnies Figure is scheduled for release sometime in November.
Hatsune Miku V3 1/4 Scale Figure (Re-run)
Another re-run of a Miku figure is this Hatsune Miku V3 1/4 Scale Figure that, interestingly, I just watched an unboxing video of a couple of days ago. (watch that video below)
This figure is manufactured by FREEing and is absolutely massive — 420 mm or 16.5″ — so she will tower over any other figures you may own.
The Hatsune Miku V3 1/4 Scale Figure is wearing thigh-high boots, a short black skirt with a turquoise trim and a fitted sleeveless tunic. Her twin ponytails flow beautifully around her body.
She was sculpted by Hiroshi (Sakurazensen), and was originally released in November, 2015. Her re-release is expected to ship in November this year.
If you have the over $320 available, pre-order the Hatsune Miku V3 1/4 Scale Figure on Tokyo Otaku Mode now. And you really should, because she is gorgeous!!
Hatsune Miku – Christmas 2021 SPM Figure
Christmas will be on us before we know it and, if you already have a Hatsune Miku Christmas figure collection or want to start one, the new Hatsune Miku – Christmas 2021 SPM figure is a must buy.
At only $29.99, she's affordable and, in her short Santa outfit and lace up boots, she is utterly adorable.
You can pick up this year's Christmas Miku on Crunchyroll, with the pre-order open until July 18th and delivery some time in February, 2022.
No, she won't arrive for Christmas (which is decidedly odd), but you will still have her in time to display for Christmas 2023.
Hatsune Miku – Chocolate Mint Sweet Sweets Series Figure
The last of the cutest Hatsune Mike figures available for pre-order in Summer, 2021 is this sweeter than sweet Chocolate Mint Sweet Sweets series figure.
No, there isn't a photograph of the upcoming figure available yet, just a prototype drawing but, as she does come from FurYu who is known for their superb figures, she is likely to be lovely.
This Miku figure is approximately 7″ tall, and is dressed in a stunning turquoise and brown dress and carrying a basket of chocolate mints.
As usual, she looks bubbly, friendly and happy, and someone you just want to hug.
Pre-order the Chocolate Mint Sweet Sweets Series Miku figure at Crunchyroll, but do so quickly as the pre-order for this lovely girl ends on July 18th.
And, if you want to feel a bit more 'educated' before you buy your first Hatsune Miku figure, check out YouTuber Jenny Supremo's video below for some great tips on buying the best figures for yourself and your budget.
Subscribe to Miku herself on her official YouTube channel.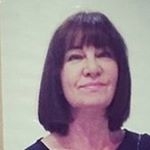 Latest posts by Michelle Topham
(see all)