The Damned's releases 'Standing On The Edge Of Tomorrow', their first single in 10 years
Well, isn't this interesting?
After a 10-year hiatus from new music, British psychedelic punk band The Damned released a new single today, and will soon be releasing their first album in a decade via Spinefarm Records.
Advertising
The lead single from what will be their 11th studio album is called 'Standing On The Edge Of Tomorrow'.
The album is to be called Evil Spirits and, according to The Damned, consists of good old retro music with old school production. Something 'Standing On The Edge Of Tomorrow' definitely seems to be adhering to.
The album was produced by Tony Visconti (The Moody Blues, the Finn Brothers, Iggy Pop, David Bowie), and was recorded back in October. It is the first album produced by Visconti, a producer the band had apparently been dying to work with for years, and was funded by donations on PledgeMusic.
Paul Gray, The Damned's former bassist, is also back on this record as he now takes the place of Stu West who has left the band, and you can definitely hear his influence on this first track.
The tracklisting for Evil Spirits looks like this:
Advertising
1. Standing On The Edge Of Tomorrow
2. Devil In Disguise
3. We're So Nice
4. Look Left
5. Evil Spirits
6. Shadow Evocation
7. Sonar Deceit
8. Procrastination
9. Daily Liar
10. I Don't Care
No word yet, though, on the official release date for the album, although the band is kicking off The Evil Spirits Tour on January 26th in Newcastle, UK in support of the album.
Listen to The Damned's first release from it in the Spotify widget below. And yes, it definitely does sound like old school The Damned — with a modern twist. Kinda cool actually.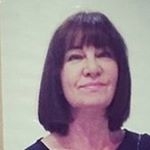 Latest posts by Michelle Topham
(see all)