Seven Seas Entertainment is publishing The Dangerous Convenience Store in English
One of the best Boys' Love manhwa I have read in the last year is The Dangerous Convenience Store.
A webtoon/manhwa I have been reading via Manta (see note below) for quite a while now, and one that I swore I would be buying a printed edition of the minute one came out.
Advertising
Now with news out this week from Seven Seas Entertainment, it appears this year is that time, as The Dangerous Convenience Store, Volume 1 English language print edition is coming out via the American publisher in October.
What is The Dangerous Convenience Store manhwa about?
The Dangerous Convenience Store manhwa is by 945/gusao and, to me, is one of the more unusual Boys' Love manwha as it has a nice-boy-meets-gangster theme.
The manwha follows Yeo Eui Joon a college student who is completely broke but, due to family obligations, begins working at a local convenience store.
A store that pays much more per hour than any other in his area.
The problem is most of the customers at that particular store are gangsters. Something Yeo Eui Joon learns the hard way when one of them begins to smack him around.
Advertising
Not long after though, along comes Bum Geon Woo.
A tall and buff mafia boss who doesn't put up with sh*t from any of the other gangsters during his daily visit to the store to buy alcohol, cigarettes and… size XL condoms.
A purchase that interests Yeo Eui Joon immensely, as not only is he gay, but he has never sold that size to anyone before.
Unfortunately for Eui Joon, it turns out Bum Geon Woo usually sleeps with women.
But, as the two men become closer, will that be a problem or could Eui Joon end up in the dream relationship he has always wanted?
The Dangerous Convenience Store, Volume 1 English large-trim edition is due out in October with a price tag of $21.99 USA / $28.99 CAN.
A digital version at a lower price will also be available for those who want it.
If you enjoy a good BL manhwa with interesting characters, an attention-grabbing plot and a cool full color art style, you should give this one a try.
**Special note re: Manta: I recommend reading webtoons via Manta as, unlike Lenzhin Comics, which not only has a poor record of the way it treats its authors Manta, at just $4.99 a month, is much more affordable.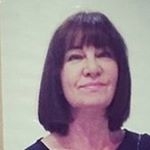 Latest posts by Michelle Topham
(see all)