The second installment in Supermassive Games' horror series The Dark Pictures Anthology series was only released yesterday, but the studio has already released a trailer for the third game in the series — The Dark Pictures Anthology: House of Ashes trailer.
The game is the third in a planned total of eight games, with each game featuring different characters and different locations.
House of Ashes follows on from the just-released Little Hope, and before that the first game in the series Man of Medan but, instead of taking place in a ghost town, this game appears to take place in Iraq.
At least if the trailer starting out with military helicopters flying over a vast desert landscape and the voice-over being by a man with a foreign accent are anything to go by.
Plus, don't forget one of the last things said on Little Hope was the comment we might meet again in the Arabian desert.
The only thing we know about the story so far, however, is the likelihood the soldiers in the helicopters are going to investigate a supernatural happening  that has caused some of their unit to disappear or be killed, with the man who is speaking explaining:
"It's merely a myth. They say the souls of the dead went deep underground to the House of Ashes where they lived on dust, and were plagued by the demons of the underworld."
No other information has been released along with the House of Ashes trailer, not even anything about the platforms the game will be available on.  (article continues below...)
Watch The Dark Pictures: Little Hope trailer and get an idea of how this scary game plays
But, as the two earlier games were released for PS4, Xbox One and PC, there is no reason to believe House of Ashes will not get the same treatment.
The Dark Pictures Anthology: House of Ashes will be released some time in 2021. Fingers crossed it is not too far into next year, as this horror game series really is superb.
In fact, tonight being Halloween, I might just do another play-through of Little Hope as these games are incredibly replayable too.
Watch The Dark Pictures Anthology: House of Ashes trailer below, and see if you can figure out any more clues.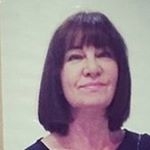 Latest posts by Michelle Topham
(see all)