One of the most pleasant surprises of my anime viewing last year was the comedy slice of life anime series The Demon Girl Next Door.
This month, The Demon Girl Next Door Complete Collection on Blu-ray is available for pre-order from Sentai Filmworks with a September 1st, 2020 release date. If you enjoy funny anime series chockfull of adorable moe girls, then this one may just be for you.
The set includes:
All 12 episodes of The Demon Girl Next Door Season 1
A clean opening animation
A clean closing animation
36 mini episodes (sub only)
Dub and sub versions of the series
The full running time for the anime is 300 minutes, and it is currently on pre-order for $45.99 instead of the usual price of $69.98. All content is on two Blu-ray discs.
The Demon Girl Next Door is an extremely funny comedy that tells the story of Yuko Yoshida, an ordinary 15-year-old girl, who wakes up one morning to discover she has grown horns and a devil tail overnight.
Yuko's mother then breaks the news to her. She is a demon who has finally grown into her power and, when it comes to the Battle of Light over Dark, she and her family are on the wrong side. Because of this, they have been cursed and are now doomed to live on only $400 a month. That is why, no matter how hard her mother tries, the family is always poor.
Soon Yuko finds out she must vanquish a local Magical Girl and, if she does, she will break the curse that was placed on her family and restore them to their former glory. When she does, they will have money and will be able to live a life with a few luxuries.
The problem is, when she discovers who the Magical Girl is and finds out she goes to her school, it becomes difficult for Yuko to even consider hurting her. Especially as Momo, the Magical Girl, keeps saving Yuko from dangerous situations she gets herself in.
The Demon Girl Next Door was directed by Hiroaki Sakurai (Maid Sama!) and stars Konomi Kohara as Yuko, Akari Kito as Momo and Minami Takahashi as Yuko's ancestor Lilith.
You can pre-order The Demon Girl Next Door Complete Collection on Blu-ray now and check out a little of what you can expect from the show below.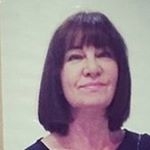 Latest posts by Michelle Topham
(see all)