The Demon Girl Next Door season two promotional trailer  and key visual are cute
One of my favorite anime of 2019 was The Demon Girl Next Door (aka Machikado Mazoku)– the comedy slice of life series that starts out with high school student Yuuko Yoshida waking up one morning and realizing she has grown curly horns and a tail.
It is then her mother tells her the family is descended from a Dark Clan of demons, but one that has been living under a curse for many years.
That curse means, no matter what they do or how hard they try, they will always live in poverty. Until, that is, a magical girl can be killed and her blood splattered over the the clan's Demon God effigy.
Of course, it's Yuuko that must kill the magical girl. A girl, it turns out, who is called Momo and is a student at her school. She is also someone who is not only sweet and kind but also far more powerful than Yuuko.
Oh and yeah, she's just saved Yuuko's life.
The Demon Girl Next Door was so cute and funny, and both Yuuko and Momo so lovable, many fans were disappointed when the last episode streamed and no word of a second season was forthcoming from either studio J.C. Staff or Japanese broadcasting company TBS.
That situation has changed today, however, with not only The Demon Girl Next Door season two finally being announced today, but also with the release of a cute trailer and a key visual to promote the upcoming new series.
The first season of The Demon Girl Next Door originally aired from July through September, 2019.
Hiroaki Sakurai directed the series, which was based on the manga by Izumo Itō, Mai Otsuka was the character designer and it was written by Keiichirō Ōchi.
No word yet on when The Demon Girl Next Door season two will air, but you can keep up with all the latest news on the show's official website.
Meanwhile, watch the cute just released The Demon Girl Next Door season two trailer below. You can catch the first season of the anime series on HIDIVE.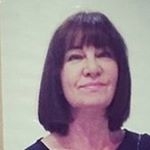 Latest posts by Michelle Topham
(see all)