The just-released The Demon Girl Next Door Season 2 trailer is almost 2-minutes long and, in just that short time, has already got me convinced this anime will be one of my faves of 2022, as it looks as crazy and funny as Season 1.
Especially as Shamiko and Momo are prominently featured in the trailer, and up to their usual tricks.
Advertising
The Demon Girl Next Door Season 1 premiered in July, 2019 and ran through until September, and became one of the most popular comedy, slice-of-life anime of that year.
The plot of The Demon Girl Next Door goes like this:
High school student Yuuko Yoshida (aka Shamiko) wakes up one morning to learn she has grown horns and a tail.
It is then her mother tells her their family is descended from a Dark Clan, and that is why they are poor. The only way she can lift the curse of poverty is to murder a magical girl, and then throw her blood on their ancestor's Demon God statues.
Advertising
On her way to school, Shamiko is saved from an oncoming truck by a magical girl who turns out to be Momo Chiyoda, one of Shamiko's classmates.
Shamiko realizes immediately she would never be able to kill Momo as she is much more powerful than she is.
Being a magical girl, however, Momo is also very kind, so she agrees to train Shamiko so she can be stronger. Only then will Shamiko be able to kill her.
Hiroaki Sakurai (Maid Sama!) is back to direct The Demon Girl Next Door Season, with Keiichirō Ōchi (Hinamatsuri) in charge of scripts again, and Mai Otsuka (Non Non Biyori) designing characters.
J.C. Staff is in charge of animation production.
Related: The Demon Girl Next Door Season 2 trailer is cute and the show also gets a key visual — Look!
The Demon Girl Next Door Season 2 will premiere in Japan on April 8th at 1:28 am.
Watch the trailer below to see some of the Momo and Shamiko craziness we can now look forward to. Yay!
You can also grab Season 1 of the anime series on Blu ray at Sentai Filmworks.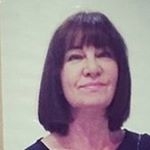 Latest posts by Michelle Topham
(see all)