The Devil is a Part-Timer 2 ending theme song writers and singer has been announced this week.
The fabulous Japanese pop rock duo nano.RIPE has written and composed the song — titled 'Mizukagami no Sekai' (aka 'World of Reflection'), while singer Marina Horiuchi will be performing the track.
Nano.RIPE, of course, is the duo who also provided the superb three ending theme songs for the first season of The Devil is a Part-Timer! anime, as well as the theme song for Hanasaku Iroha: Home Sweet Home, the first OP for Bakuman! Season 3 and the ending theme for Glasslip.
The duo is probably most known in the anime world, though, for being the folks who wrote and performed the opening theme for Non Non Biyori, the OP for Non Non Biyori Repeat, the OP for Non Non Biyori Movie: Vacation and the OP for Non Non Biyori Nonstop.
All songs that I had on my repeat playlist for months after they released. So, yep, to me Nano.RIPE are gods in the world of anime theme songs.
As for voice actress and pop singer Marina Horiuchi, she is known for providing the voice of Reimi Itsushiro in the currently airing Healer Girl.
And, no offense to Horiuchi, but personally, I would have preferred nano.RIPE to also be performing 'Mizukagami no Sekai', as lead singer Kimiko's voice is irreplaceable.
But, you can't have everything, eh?
The Devil is a Part-Timer! anime is directed by Daisuke Tsukushi, Masahiro Yokotani is in charge of series composition, and Yudai Iino is character designer.
It is the long-awaited follow up to the first season, which we have had to wait more than 8 years to get so, yep, we're all excited for this. Ending theme song and all.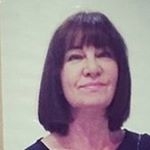 Latest posts by Michelle Topham
(see all)