One of the upcoming anime series I am incredibly excited about is The Devil is a Part-Timer Season 2.
Come on, it has been nine years since the first season was released. It's about time we are able to have the fabulous Sadao, Emi and Shirō back in our lives.
That's why, when the July 14th premiere date for The Devil is a Part-Timer Season 2 was announced earlier today, it took everything I had not to fist pump the air and shout "Yes". (Well, I was in a bar in Vienna alone enjoying a lunchtime beer so…).
Along with the premiere date announcement, the folks at anime studio Studio 3Hz also gave us a cute new The Devil is a Part-Timer Season 2 key visual featuring all our favorite characters, and a trailer that includes a new one.
Alas Ramus, Sadou's surprise child.
Nope, poor Sadou won't just be back in his job at MgRonald's. Not when he and Emi have a new daughter to take care of.
Yep, Satan is about to become a dad.
RELATED: Who voices Sadou in The Devil is a Part-Timer?
Watch the just released The Devil is a Part-Timer Season 2 trailer below, and check out how adorable devil spawn Alas appears to be.
And, if you haven't yet watched the first season of the anime, if you are in one of the few areas of the world Crunchyroll has licensed it for play in, check it out on that streaming platform.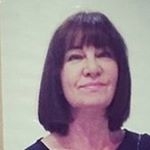 Latest posts by Michelle Topham
(see all)