After Stampy Longnose made it onto the BBC a few weeks ago in an interview about his massive success recording Minecraft videos for YouTube, YouTube gamer The Diamond Minecart has also been interviewed by the BBC.
Like Stampy, The Diamond Minecart (aka 22-year-old Dan Middleton) plays and records himself playing Minecraft and, in the couple of years he's been doing so, has become one of YouTube's major stars.
The Diamond Minecart (okay, let's just call him Dan), gets more than 70 million video hits a month for his Minecart videos. That's still less than half what Stampy gets, but it's certainly nothing to sneeze at.
What's interesting about the BBC interview, however, is yet again the lack of a clue BBC interviewers seem to have about the type of money a major YouTube gamer can earn.
While the interviewer asked him "How soon until you've made your first million?", in my calculations, he's already made that. And more.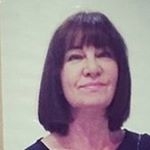 Latest posts by Michelle Topham
(see all)