The Disney Afternoon Collection on the Nintendo Switch? Weirdly, it seems the Switch won't get the classic NES games just yet
With Capcom announcing the re-release of six classic NES games under The Disney Afternoon Collection title last month, many gamers have been asking the question "Will we be getting The Disney Afternoon Collection on the Nintendo Switch?"
Sadly, it doesn't look like it, at least not yet. And that's a bit odd when you consider the six Disney games — DuckTales, DuckTales 2, Darkwing Duck, TaleSpin, Chip 'n Dale Rescue Rangers and Chip 'n Dale Rescue Rangers 2 — were originally developed for a Nintendo console by the current developer Capcom.
Instead, the collection is only going to be released on the PlayStation 4, Xbox One and on PC on April 18th.
At least for now.
Associate Producer at Capcom, John Faciane, appeared on IGN's web series 'Up at Noon Live' this week and, oddly, the show's two hosts did not ask Faciane if The Disney Afternoon Collection on the Nintendo Switch was also in the works either.
Instead, they talked about the games not being remakes but the actual original versions with additional features and a higher resolution, how Capcom got the Disney concept art for the 'Museum Mode' section of the games, and the new rewind feature.
Because, apparently, these games are far more difficult than you remember them being as a kid and, without the rewind feature every time you screw up, you may just never finish them.
If you're interested in The Disney Afternoon Collection, it is currently running at $19.99 or your region's equivalent, so a pretty inexpensive price to be able to play six classic games you may have loved as a kid.
Now all we need is to get The Disney Afternoon Collection on the Nintendo Switch, and we'll all be even happier.
For me, though, I choose to believe the collection will show up for the Nintendo Switch eventually. After all, Capcom has probably concentrated on porting it for the PS4, Xbox One and the PC without really thinking about how popular the Nintendo Switch might be when it was released.
Because nobody knew much about the Nintendo Switch when development of The Disney Afternoon Collection started in late 2015. Nor did they have a clue about what a hit it was going to be.
Now they do, whose to say a new port for the Switch isn't something they are considering? And if you, like me, would love to see these games on the Switch, why not let Capcom know that on their Twitter account?
Meanwhile, watch the IGN interview with Capcom's John Faciane below, because he does have some interesting things to say about what went into the development of the games for new platforms.
The announcement trailer for The Disney Afternoon Collection is below that.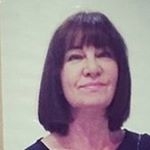 Latest posts by Michelle Topham
(see all)