With it sadly looking as though BioWare's upcoming Anthem is going to be nothing more than a typical co-op shooter with little storyline and a watered down solo player experience (sorry, guys, not interested), it is great news that Tom Clancy's The Division 2 is going to be a game that is totally playable via a single player experience.
At least according to The Division 2's director Mathias Karlson, who confirmed in an interview with AusGamers this week that the entire game can be played completely solo.
Because, unlike BioWare and their publisher Electronic Arts who seem to be moving away from the story-driven solo player experience that have made their games such hits, Massive Entertainment and their owner Ubisoft think solo capabilities are a "core principal' and that they want it to be known that there is "no right or wrong way to play The Division 2".
So what does playing The Division 2 solo actually mean? And will there be parts of the game that will only be for multi-player?
Nope, not at all, says Karlson. In fact, single player fans will be able to "play through the entire story campaign into end game" and even complete the end game totally alone. Yay!
And "Yay" especially, because The Division 2 came out of E3 2018 looking like it is going to be one of the best games of the upcoming year. Far better than the original game The Division, which sadly wasn't the best thing I have ever played.
The Division 2 will, of course, also offer a superb multi-player experience as well as a completely dynamic playthrough, but it's the ability to play the entire thing solo player that this gamer is interested in. Particularly when so many game studios seem to be going in the opposite direction.
It was also interesting to me what Mathias Karlson said about other gamers that actually work in the Ubisoft Massive offices, because many of them apparently prefer the single player experience too.
"Personally I'm a co-op player, I think the added synergies and the fact that you're playing together with other people makes it a richer experience. But many people at the office are, like, 'that's cool, I like it in certain activities. But I want to have the bulk of the experience alone when I'm out exploring'. So there's no right or wrong."
So thanks Massive Entertainment and Ubisoft for still including the millions of us that prefer to play our video games in single player mode, rather than being forced to play co-op, or having to make the decision to not buy the game at all.
As a result, The Division 2 is now definitely on my list of Must Buy Games in 2019.
Tom Clancy's The Division 2 releases on  March 15, 2019 on PC, PlayStation 4, and Xbox One.
Now watch the E3 gameplay walk through video below to see just how amazing The Division 2 currently looks. I'm so excited.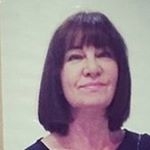 Latest posts by Michelle Topham
(see all)