After players of the new third-person shooter video game Tom Clancy's The Division 2 were all over Reddit last week complaining about a game breaking bug that causes the cooldown timer to be only 15 seconds, and skills to deactivate a few minutes after being enabled, Ubisoft has finally issued a patch to fix the problems.
The problem is, according to the French video game published, The Division 2 cooldown and skills bug fix still leaves other issues that have not yet been resolved.
So annoying are these bugs, Ubisoft is recommending players should avoid the 'Extra' and 'Overlap' talents until another patch can be released next week.
Tom Clancy's The Division 2 itself is getting generally favorable reviews on Metacritic, with an 80 metascore from critics and a 7.0 user score.
But if bugs like the ones still currently in the game continue to go unfixed, scores could fall.
Especially as the game is really nothing more than "an average shooting game with online elements, loot progression, and some bugs", as Gaming Age describes it.
You can keep up with 'known issues' in the game in the Ubisoft forum set up for that purpose, as well as learn about workarounds and upcoming patches.
Tom Clancy's The Division 2 was released for PlayStation 4, PC, and Xbox One last week.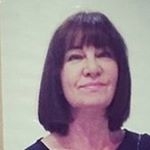 Latest posts by Michelle Topham
(see all)