The Dream Machine: Chapter 4 releasing August 1st
If you're one of the gamers like me that bought the episodic point-and-click adventure game, The Dream Machine, and have spent the last year and a half wondering where Chapter 4 is and what happened to Victor and Alice, you don't have to wonder any more. According to developer Cockroach Inc, The Dream Machine: Chapter 4 is on it's way. Specifically for an August 1st release date.
And why did it take so long for The Dream Machine: Chapter 4 to see the light of day? Cockroach founder Anders Gustafsson intimates they got a bit carried away, making the next episode a lot bigger and more ambitious than they first intended.
Bad news is that it took so long for us to see Chapter 4, 21 months to be exact. Good news is that it's actually going to be Chapter 4 and Chapter 5 — giving the entire game a total of six chapters — for the same price, I might add.
Where to buy The Dream Machine: Chapter 4
The Dream Machine: Chapter 4 is finally releasing on August 1st, after a 21-month interval between the last chapter (you might just want to play the first three again before you start in on four so you remember the storyline). If you haven't bought the entire episodic game yet, you can do so on Cockroach Inc's website. If you have, you'll be able to download it from Steam or Cockroach.
Meanwhile, watch The Dream Machine: Chapter 4's release trailer below. Yep, it's just as gorgeous as ever.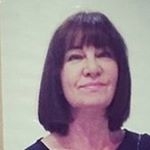 Latest posts by Michelle Topham
(see all)