The upcoming CloverWorks anime series The Elusive Samurai got a new character visual today via its official website, along with a short character video. (watch below)
The Elusive Samurai's Shizuku character visual features Shizuku, a retainer of protagonist Houjou Tokiyuki, as well as the person who manages the entire household.
Advertising
But in Shizuki's character visual, she isn't involved in the running of the household at the moment, but instead is kindly feeding the wild birds.
Shizuku is known for being calm and kind, and is one of Tokiyuki's personal warriors who not only protect him, but who are also helping him reclaim Kamakura — the shogunate stolen from him by a rival clan.
In Shizuku's character video, we hear husky voiced actress Hinaki Yano (Momoe Sawaki in Wonder Egg Priority) saying "I have prayed for Suwa, so that Suwa's prosperity will be the prosperity of the world".
Shizuku is talking about the Shinto priest Yorishige Suwa, who is revered as a god, and who is protecting Tokiyuki after his clan was destroyed.
In other words, if Suwa is prosperous and safe, then so is Tokiyuki and everyone affiliated with his clan.
Advertising
Yes, it seems Shizuku may sound calm as she looks at what is important around her, but she could also be called quite wise.
Staff and origins of The Elusive Samurai
The Elusive Samurai anime (called Nige Jōzu no Wakagimi in Japan) is based on the manga series written and illustrated by Yusei Matsui, the creator of Assassination Classroom.
It follows Houjou Tokiyuki, the young leader of the Houjou clan, and a boy who has had to flee after his family was murdered by the traitor Ashikaga Takauji, and his shogonate stolen.
Now, being protected by an ally of the Houjou clan and the lord of Suwa Province, Suwa Yorishige, Tokiyuki has been told by Suwa that he will one day become the ruler of all Japan.
His main priority, however, has to be evading Ashikaga Takauji's men who are trying to kill him, while making sure his own retainers are safe even as they protect him.
All while retaking the Kamakura Shogunate, and returning it to its former glory.
Not much of a job, eh?
Yuuta Yamazaki (Love Kome: We Love Rice) is directing the anime series, with Yoriko Tomita (My Dress-Up Darling) in charge of series composition and scripts, while Yasufumi Nishitani (chief animation director of Pokémon the Movie: Secrets of the Jungle) is designing the characters.
CloverWorks is in charge of anime production.
Viz Media is publishing The Elusive Samurai English language manga volumes, with eight volumes already out and Volume 9 due on November 7th.
Check out The Elusive Samurai's Shizuku character video below, and enjoy her sweet and lovely character visual above.
It's difficult not to find someone that cute and kind, and with that husky of a voice utterly adorable, now is it?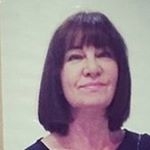 Latest posts by Michelle Topham
(see all)