One of the coolest light novel series I have read in a while is the Daisuke Aizawa written, Tozai illustrated The Eminence in Shadow.
A multi-volume series about Cid Kagenou, a would-be 'mastermind' in his old world, until he dies in a traffic accident and is reincarnated in a new world where, as the head of the secret Shadow Garden organization, he actually has the chance to become one.
That light novel series is now getting an anime series, and I couldn't be more excited.
Two of my favorite The Eminence in Shadow characters are the uncoordinated Gamma, and the adorable Beta, aka writer Natsume. Both members of the Shadow Garden, and both interesting people in their own right.
Today, The Eminence in Shadow's Gamma and Beta character video was released for the upcoming anime and, yep, those girls are just as fabulous as I imagined them to be.
Especially as, as a writer, Beta's imagination is running away with her as she thinks about all the marvelous things 'Lord Shadow' can do.
Meanwhile Gamma, while she might be a genius when it comes to creating products for the powerful Cid to use, is so clumsy she spends more of her time lying on the floor than she does standing on her feet.
To make Gamma and Beta even cooler, Gamma is being voiced by the fabulous Suzuko Mimori (Mimori in Yuki Yuna is a Hero), with Beta being played by one of my all-time favorite Japanese voice actresses Inori Minase (Aharen in Aharen-san wa Hakarenai).
The Eminence in Shadow is being directed by Kazuya Nakanishi (Darwin's Game's chief animation director), with Kanichi Kato (scripts for Teasing Master Takagi-san 2 and 3) in charge of scripts, and Makoto Iino (Suppose a Kid from the Last Dungeon Boonies moved to a starter town?) as character designer.
Yen Press is publishing both The Eminence in Shadow light novel series (3 volumes currently out), and its manga adaptation.
They describe the manga adaptation this way:
Cid Kagenou has a dream. Not of being some typical protagonist or the Final Boss—he has his eyes set on becoming a hidden mastermind working in the shadows! Now that he's been reborn in another world, Cid has been hard at work building the perfect stage to act out his long-desired role. The only issue? His imaginary adversaries and plot devices seem to actually exist in this new realm…and he alone is left in the dark!
The Eminence in ShadowTV anime is currently scheduled to premiere in October, 2022.
Watch the just-released Beta and Gamma character video, and you'll see what delights you have to look forward to.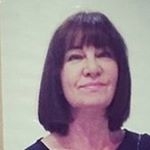 Latest posts by Michelle Topham
(see all)