The Escapists 2 is even better than the first game, buy now on PC, Xbox and Play Station
Who knew that a top down prison escape game with pixel art could do so well? But that is what the 2015 strategy game The Escapists has done. So much so that, since the original game was released two years ago, Moldy Toof Studios' The Escapists has also had five DLC packages released.
Today, the second game in the series, The Escapists 2 is now out and, from the little I have seen and played of it so far, it is even better than the first game.
That's because The Escapists 2 has new themed prisons, more than 250 items, cool character customizations, strength, fitness and intellect is still important, historical tips from the warden can help you escape, there are now transport prisons that are pretty awesome and, of course, multiplayer is now a thing.
And don't even get me started on Space Prison.
The UI is also better, as is the design of the game as it just looks cleaner and prettier.
If you are interested in buying The Escapists 2, and which strategy game lover wouldn't be as it is a very fun game, check out the just released trailer below.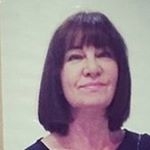 Latest posts by Michelle Topham
(see all)