The Evil Within has been receiving a bit of press lately as it's looking like being a survival horror game that really does deliver on what it promises, and not just another let's-churn-out-a-survival-horror-game-because-everyone-else-is-doing-it game. Not surprising really, though, as The Evil Within is being developed by Shinji Mikami, the genius behind the Resident Evil games, and Bethesda Softworks, who consistently produce some of the best games on the planet.
That is why a new video from E3 about The Evil Within has just been uploaded onto YouTube, It includes an interview with Bethesda Softworks, Pete Hines, who calls The Evil Within 'a pure survival horror game' and talks about why they partnered with Shinji Mikami to produce one of the best survival horror games coming out.
The video includes some The Evil Within gameplay as well as looks at the graphics of the game and, boy, is this baby pretty.
Hines also talks about the focus of the game and how stealth and puzzle solving is much more important than 'shoot 'em and kill 'em' strategies. Now that's a survival horror game I'm going to buy.
Check out the E3 The Evil Within video below, and then add the game to your Must Buy List.
Interestingly, while GameStop US is not yet showing The Evil Within for pre-order, you can pre-order the game at GameStop Ireland, GameStop Norway, GameStop Sweden and GameStop Finland.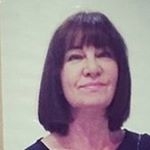 Latest posts by Michelle Topham
(see all)