If you're like me, you cannot wait for the second season of Fargo to start. You know, the FX crime-drama series everyone was talking about earlier in the year.
Starring Billy Bob Thorton as Lorne Malvo, Martin Freeman as Lester Nygaard, Colin Hanks as Officer Gus Grimly and Allison Tolman as Deputy Molly Solverson, the first season of Fargo was one of the best TV series of 2015.
So, I was interested to come across this YouTube video put together by video editor Grzegorz Grabowie, as it's a fascinating look at the evolution of Lester Nygaard, and how he goes from a man who would let another man punch him in the nose just because, to a man who is a killer himself.
After all, Lester Nygaard, I think, is one of the most complex characters on film in years. And, while it's impossible to figure out why he did what he did, and how he became who he did, in just a few minutes of watching some short scenes from a 10 episode season, it's a great place to refresh your memory. And a good jumping off point for a more in-depth discussion.
Watch The Evolution of Lester Nygaard in the video below and, of course, tune into FX for the first episode of the second season of Fargo on October 12th.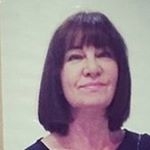 Latest posts by Michelle Topham
(see all)