One of the more intriguing anime series for Spring 2022 is the upcoming The Executioner and Her Way of Life.
An anime based on the light novel series written by Mato Sato and illustrated by Nilitsu, and one that got a Spring 2022 release announcement today, and a new trailer (Watch The Executioner and Her Way of Life trailer below).
The anime also received a gorgeous key visual.
What is The Executioner and Her Way of Life?
The upcoming TV anime tells the story of Menou, an Executioner whose job is to kill the 'Lost Ones' — those who arrive in her world from an alternative world called Japan but who, in the past, caused great destruction to the world and its people.
That is why the present day Executioners were created — to kill 'Lost Ones' before they could unleash on the world the horrors that befell it in the past.
On one of her missions to kill a 'Lost One', however, Menou comes across Akari — a reincarnated girl from Japan who has the ability to reverse her death. That way, when Menou tried to kill her, she could not.
So Menou lies to Akari and tells her she will take her to a place where she can get back to Japan.
In reality, however, Menou's goal at the end of the long journey the two girls soon begin is to take her to a place where she can be killed.
Now, with a premise like that, doesn't that make this show sound like an incredibly interesting and unique anime?
Two more The Executioner and Her Way of Life cast members announced
Along with the premiere date, the anime also released a beautifully drawn and extremely high-energy graphic featuring all four main characters, and announced two more cast members:
Hisako Kanemoto (Aoi in Bottom-Tier Character Tomozaki) will play Momo, and M・A・O (Shion in That Time I Got Reincarnated as a Slime) will voice Ashuna.
The pair will join Iori Saeki (Vanilla in Nekopara) who plays Menou, and Moe Kahara, who is voicing Akari.
Check out the new The Executioner and Her Way of Life key visual mid-way up this page, and watch the latest trailer below.
Then tell me this anime doesn't look amazing and sound utterly fascinating!!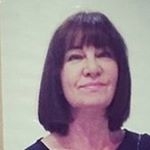 Latest posts by Michelle Topham
(see all)