Sentai Filmworks has been doing an amazing job discounting anime series this summer with discounts up to 90% for select titles.
Take The Familiar of Zero complete series.
That superb Blu-ray 8-disc set, which covers all 49 episodes of The Familiar of Zero Seasons 1-4, plus the OVAs is currently on sale on Sentai Filmworks website for only $45.99 compared to its usual price of $129.98.
Sentai also put out a cute The Familiar of Zero complete series official trailer this morning so you can get an idea of what you would be getting before you buy.
The first season of The Familiar of Zero hit the airwaves in 2006. Seasons 2, 3 and 4 aired in 2007, 2008 and 2012.
The series was adapted from the light novel series by Noboru Yamaguchi and was animated by Japanese studio J.C. Staff.
Season 1 was directed by Yoshiaki Iwasaki, written by Takao Yoshioka, with Masahiro Fujii. Season 2  and 3 was directed by Yuu Kou, with Season 4 seeing the return of director Yoshiaki Iwasaki.
Watch The Familiar of Zero complete series official trailer below. You can grab all four seasons on Blu-ray while stocks last at Sentai Filmworks.
The Blu-ray set comes with Japanese language and English subtitles. It includes all four seasons, plus 12 extended episode previews, two Japanese promos, 4 clean opening animations and 4 clean closing animations.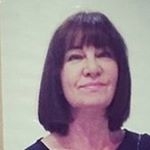 Latest posts by Michelle Topham
(see all)