I must admit, I was one of those people who was very lukewarm about the upcoming Fantastic Beasts and Where To Find Them film. You know, the movie based on the J.K. Rowling book of the same name.
I mean, I love the Harry Potter series — read the books a half dozen times each, seen the movies more than twice — but the idea of a movie based on a book I thought was a bit dull? Nah. Can't say I was that thrilled.
Then I watched the new Fantastic Beasts and Where To Find Them trailer just released at Comic-Con and, boy, does this thing look incredible. It's set in the same world as Harry Potter, has the same feel to it and, with spectacular special effects and what looks like being an exciting story, I think this one is going to be another big hit for Warner Bros. and the Harry Potter author.
The movie protagonist, by the way, is Newt Scamander, the fictional author the J.K.Rowling book was published under. The same author of the Fantastic Beasts textbook Harry Potter himself carried around when he was at Hogwarts.
It is set 70 years before the Harry Potter story begins, takes place in New York, and features a whole slew of escaped Fantastic Beasts wizard Newt Scamander accidentally allows to escape and then has to try to find before the real damage is done.
Fantastic Beasts and Where To Find Them was written by J.K. Rowling (the book and the screenplay — the screenplay being a first for her), and it is the first part of a planned movie trilogy. It stars Eddie Redmayne (as Newt Scamander), Colin Farrell, Alison Sudol, Katherine Waterston and Dan Fogler. It's due for release in November, 2016.
Watch the Fantastic Beasts and Where To Find Them trailer below. Doesn't that look incredibly exciting? Yes. As the line in the movie says. "I wanna be a wizard".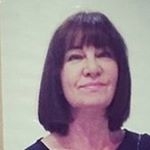 Latest posts by Michelle Topham
(see all)