A new The Faraway Paladin trailer and key visual have just been released and, if you like an epic adventure with a hero from one of the strangest backgrounds ever, it's looking highly likely this anime series could be one of the best of the coming season.
The Faraway Paladin trailer shows Will, and how he was brought up by three loving but not exactly typical 'parents' — Blood the heroic skeleton of a warrior, Mary the ladylike mummy priestess, and Gus the grumpy ghost of a wizard.
Together, the three parents raise Will, the human child, in the ruined city of the dead. Teaching him about honor, sacrifice and loyalty, and imbuing him with the need to become a hero — a Paladin.
The Faraway Paladin (aka Saihate no Paladin in Japan) is based on the fantasy light novel series written by Kanata Yanagino and illustrated by Kususaga Rin.
It stars Maki Kawase (Yuna in Kuma Kuma Kuma Bear) as Will Maryblood, Yui Horie (Tohru Honda in the original Fruits Basket), Katsuyuki Konishi (Ninomiya in Meikyuu Black Company), and Nobuo Tobita (Urita in The Way of the Househusband).
The anime series is directed by Yuu Nobuta (Kuma Kuma Kuma Bear) and features animation production by Children's Playground Entertainment (Citrus).
The English language versions of The Faraway Paladin light novels are published by J-Novel Club, who describes the plot thus:
In a city of the dead, long since ruined and far from human civilization, lives a single human child. His name is Will, and he's being raised by three undead: the hearty skeletal warrior, Blood; the graceful mummified priestess, Mary; and the crotchety spectral sorcerer, Gus. The three pour love into the boy, and teach him all they know.

But one day, Will starts to wonder: "Who am I?" Will must unravel the mysteries of this faraway dead man's land, and unearth the secret pasts of the undead. He must learn the love and mercy of the good gods, and the bigotry and madness of the bad.

And when he knows it all, the boy will take his first step on the path to becoming a Paladin. "I promised you. It's gonna take a while, but I'll tell you everything. This is the story of the deaths of many heroes. It's the story of how we died, and it's the reason you grew up here."
The Faraway Paladin will begin airing in Japan on October 9th. Crunchyroll is streaming the series outside Japan — North America, Central America, South America, Europe, Africa, Oceania, the Middle East, and CIS — as part of their Fall line-up.
Watch the just released new The Faraway Paladin trailer below. Now doesn't that look freaking epic?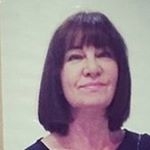 Latest posts by Michelle Topham
(see all)