British mystery thriller author Robert Goddard's latest book will be released in early 2021.
The book is called The Fine Art of Invisible Detection, and is the follow up to his 27th novel One False Move, which was published in 2019.
The Fine Art of Invisible Detection follows on in true Goddard tradition with a fascinating protagonist (this time a Japanese woman), a story full of intrigue and plot twists, and a mystery involving yet another conspiracy that must be brought out into the open.
The publisher's blurb for Robert Goddard's The Fine Art of Invisible Detection says this about the plot:
Umiko Wada has recently had quite enough excitement in her life. With her husband recently murdered and a mother who seems to want her married again before his body is cold, she just wants to keep her head down.

As a secretary to a private detective, her life is pleasingly uncomplicated, filled with coffee runs, diary management and paperwork.

That is, until her boss takes on a new case. A case which turns out to be dangerous enough to get him killed. A case which means Wada will have to leave Japan for the first time and travel to London.

Following the only lead she has, Wada quickly realises that being a detective isn't as easy as the television makes out. And that there's a reason why secrets stay buried for a long time: because people want them to stay secret, and they're prepared to do very bad things to keep them that way…
The Fine Art of Invisible Detection will be published in the U.S. and the UK on March 18th, 2021 in hardback, paperback, in audio and on Kindle. (continue reading after the promo…)
The Garden of Angels by David Hewson — Italy's Nazi past and what happens when good people do nothing
You can pre-order the book now at your favorite bookstore (put indie bookstores at the front of your mind if at all possible).
And, if you want to learn more about how and why Robert Goddard writes, there is also an interesting and quite rare interview the author did with British bookseller WHSmith many years ago that is worth a watch.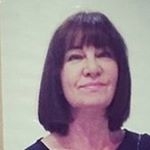 Latest posts by Michelle Topham
(see all)