'The Forest' PlayStation 4 trailer released — mutants, stockades and death, cool
You probably thought the survival horror game The Forest was never going to be released on the PlayStation 4. Seeing as how it was originally slated for 2015.
But, it seems, the wait is finally over with PlayStation releasing a trailer for the Endnight Games-developed game this weekend, and announcing The Forest will be available on PS4 in 2018.
The Forest trailer shows a little bit of the type of co-op game you can expect to play — chopping down trees, building a log stockade to keep out the cannibalistic mutants inhabiting the forest, then working together to fight them off when they break down the wooden structure and attack.
The Forest has been available on Steam Early Access for PC for over three years, and gets overwhelmingly positive reviews from most reviewers.  That's why, if this small indie studio has worked as hard on the PS4 version as they have on the PC game, it is likely console gamers will love it as well.
Watch The Forest trailer below and then the gameplay demo video below that. And keep your fingers crossed for no more delays.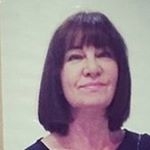 Latest posts by Michelle Topham
(see all)