While I have been obsessing over The Fruit of Evolution's opening theme song Yoshino Nanjō's 'Evolution', the anime's ending theme song didn't immediately grab me as much.
But now, with the last episode of the first season of the anime series airing today, I have listened to The Fruit of Evolution's ending theme song — Poppin'Party's 'Moonlight Walk' — at least 30 times.
And, yep, I am now here to tell you the show's ED is just as bangin' as its' superb OP.
Especially when it plays right after one of the anime's closing scenes — the first ending when Seiichi is carried off by then-gorilla Saria, the second ending as Artoria the Calamity appears, ending #3 as Artoria tells the pair they can stay at the inn she lives at and on and on  — going from those cool episode endings right into that rocking song really does make you leave each episode on a high note.
Poppin'Party's 'Moonlight Walk' was officially released in August, 2021. The track was written by Nakamura Kou, and arranged and composed by Hidaka Yuki.
The song's lyrics talk about walking in the moonlight with the person you love.
And with the singer hoping night will never end, so she can always be at her lover's side. (translated lyrics courtesy of Bandori)
Walking in the Moonlight
I want to look at you more
In the middle of the road, a mysterious labyrinth in the forest
Shining in the Moonlight
I want to be lost for a long time
A secret song, praying for the night to never end
Listen to Poppin'Party's 'Moonlight Walk', the catchy The Fruit of Evolution ending theme song in its full-length version, and in the anime's closing animation.
Like I said, the high-energy track is a jam.
Catch up on all 12 episodes of the first season of The Fruit of EvolutionL Before I Knew It, My Life Had It Made on Crunchyroll.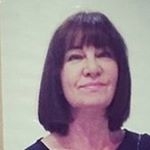 Latest posts by Michelle Topham
(see all)