British mystery author David Hewson's The Garden of Angels will be released in January, 2021.
Although Hewson currently has two book series on the go (the Pieter Vos and Nic Costa series of books), The Garden of Angels is a standalone novel. With what sounds like a gripping plot, however, it is likely to be just as compelling as Hewson's prior releases.
The book also sees the author returning to Italy after a number of recent releases with plots taking place in Copenhagen and Amsterdam. A book in which he takes a look at Italy's Nazi past, and what happens when a large percentage of the population either supports it or refuses to stand up to stop it.
The plot of The Garden of Angels by David Hewson
According to the publisher, the plot of the upcoming book is a look at an Italian family, not just in the present time, but at how terrible historic events from more than half a century before still affect the lives of every family member, even in the modern day:
At his beloved Nonno Paolo's deathbed, fifteen-year-old Nico receives a gift that will change his life forever: a yellowing manuscript which tells the haunting, twisty tale of what really happened to his grandfather in Nazi-occupied Venice in 1943.

The Palazzo Colombina is home to the Uccello family: three generations of men, trapped together in the dusty palace on Venice's Grand Canal. Awkward fifteen-year-old Nico. His distant, business-focused father. And his beloved grandfather, Paolo. Paolo is dying. But before he passes, he has secrets he's waited his whole life to share.

When a Jewish classmate is attacked by bullies, Nico just watches – earning him a week's suspension and a typed, yellowing manuscript from his frail Nonno Paolo. A history lesson, his grandfather says. A secret he must keep from his father. A tale of blood and madness . . .

Nico is transported back to the Venice of 1943, an occupied city seething under its Nazi overlords, and to the defining moment of his grandfather's life: when Paolo's support for a murdered Jewish woman brings him into the sights of the city's underground resistance. Hooked and unsettled, Nico can't stop reading – but he soon wonders if he ever knew his beloved grandfather at all.
The Garden of Angels by David Hewson will be published on January 29th, 2021 in hardback and audio in the UK. The e-book will come out in both the UK and U.S. on March 1st, and the U.S. hardback a month later on April 6th. (continue reading below…)
What is the plot of The Shadow Man by Helen Fields? — A mystery that will grab your attention
The book is currently available for pre-order at your favorite bookstore (and do go indie where possible).
Meanwhile, you can learn  more about the author and keep up-to-date on all of David Hewson's work on the author's official website.
There is also an interesting video from Peter James' The Authors Studio, in which Hewson talks about how he writes, why he writes, his career and his books.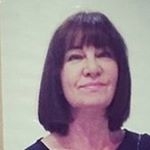 Latest posts by Michelle Topham
(see all)