The Gold State Coach is one of those things you've probably seen when Queen Elizabeth is taking part in an official state occasion. Then, instead of a royal car or an open-air carriage, the Queen, often her husband Prince Philip, and sometimes other members of the British royal family, will be transported to the site of the event in the Gold State Coach. While you may have seen the coach on TV, however, you may not know that much about it. It is, however, quite fascinating and, of course, uniquely British.
When was the Gold State Coach built?
The Gold State Coach was built in 1762 for the state opening of parliament, It has since been used for every British monarch's coronation since 1821, as well as for various other state occasions.
It weighs four tons, is drawn by eight Windsor grey horses, and can be seen year-round on display at the Royal Mews.
The Gold State Coach really is one of those things that, even just a quick glimpse of it on a television news program, will tell you straight away it's something British that is being discussed, as no other country has one like it.
Learn more about the Gold State Coach
You can learn more about the Gold State Coach in the video below. It was filmed for The Royal Channel and shows Royal Collection Trust curator, Caroline de Guitaut talking about the coach and it's history.
You can also find out more about the coach by visiting The Royal Mews at The Royal Collection website, or by visiting The Royal Mews in person — a fascinating place to see, I must add.
Makes you proud to be British, doesn't it?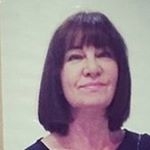 Latest posts by Michelle Topham
(see all)