New The Great Cleric Labrinyth Attack Arc key visual features six of the anime's characters
With The Great Cleric Labyrinth Attack Arc beginning in the ongoing series, a new key visual has been released for the anime this week.
That new The Great Cleric key visual (see below) features Luciel and Lumina up close and personal, while Jordo, Cattleya, Pope and Granhart remain quietly in the background.
Jordo, Cattleya, Pope and Granhart, of course, are new characters that will be introduced in the anime's new arc, with their voice actors already being named today as well.
Those voice actors are:
Eriko Matsui (Raidou in Aharen-san wa Hakarenai) who is voicing Pope
Yoko Hikasa (Kaede in Encouragement of Climb) who is playing Cattleya
Masaki Terasoma (Václav Milizé in 86) who is voicing Granhart
Kentaro Kumagai (Han in The God of High School) plays Gordo
The Great Cleric anime series is based on a light novel series written by Broccoli Lion with 10 volumes already out in Japanese and English.
A manga spin-off is also already out, with 12 volumes in Japanese and 9 volumes in English. The English versions are published by Kodansha.
The Great Cleric anime adaptation is currently streaming via Crunchyroll, with five episodes of the 12 episode series out so far and the sixth one due on August 18th.
Enjoy the new The Great Cleric Labyrinth Attack Arc key visual above, and watch the anime's official trailer below.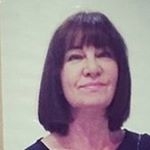 Latest posts by Michelle Topham
(see all)