The Great Jahy Will Not Be Defeated! English dub cast has been announced and it includes a couple of heavy hitters.
The English dub version of the popular slice of life comedy anime will air on Crunchyroll beginning tomorrow — July 20th, 2022.
Along with the cast, several staff members were also named.
The Great Jahy Will Not Be Defeated! English dub cast includes:
Newcomer Lisette Monique Diaz who plays Jahy. Diaz' first voice acting role was as Eevin in Skeleton Knight in Another World.
Seasoned voice actor Natalie Rose Hoover will play Boss. One of her many anime roles was as Lily in Recovery of an MMO Junkie.
Suzanne DeCarma is voicing Landlord, and is currently known for her role as Juri Kikuchi in PuraOra! PRIDE OF ORANGE.
Monet Lerner is playing Druj, and this will be her first anime role.
Ray Hurd plays Narrator. Among many other roles, he has played Charon in Fire Force.
Jonathan Rigg (Trapped in a Dating Sim: The World of Otome Games is Tough for Mobs) is directing the The Great Jahy Will Not Be Defeated! English dub.
Ben Phillips has written the English script.
Advertising
Meanwhile, Square Enix is publishing the English-language manga series, with three volumes currently out and Volume 4 due in October.
They describe the story thus:
The Great Jahy, the Dark Realm's second-in-command, cuts a frightening figure, feared and revered by all. But when a run-in with a magical girl results in the destruction of the precious mana crystal, the Dark Realm falls, transporting the newly tiny and powerless Jahy to the human world! Unfortunately, plotting the revival of the Dark Realm from a cramped, crumbling one-room apartment is no easy feat when you have rent to pay and a job to keep!
If you haven't yet seen The Great Jahy Will Not Be Defeated!, and you like English dubs, do watch it when it begins to stream on Crunchyroll tomorrow.
It is one of the funniest anime released last year, with some of the cutest (and silliest) characters.
Watch the official The Great Jahy Will Not Be Defeated trailer below.
RELATED: The Great Jahy… opening theme song is one of the best anime rap songs — it has a cool video too!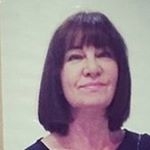 Latest posts by Michelle Topham
(see all)