I am one of those music fans who is all in when it comes to anime rap songs.
The Great Jahy Will Not Be Defeated's opening theme song, with its addictive melody, head-bopping beat and cool rap verses, is a recent prime example of a damn good anime rap song.
One I have spent more than a few minutes dancing around my apartment to, if I am honest.
The Great Jahy Will Not Be Defeated's opening theme song is called 'Fightin★Pose' and is performed by Yui Ogura, the Japanese voice actress and singer who also plays Jahy's cute little friend Kokoro in the recent comedy anime.
The rap song is being used during the opening sequence for the first cour of the anime and, damn, I wish it was musically illustrating the opening of the entire first season as Yui Ogura's 'Fightin★Pose' is a banger.
Yui herself has also released a music video for the song, featuring the singer and backing dancers dressed in pastel clothing and doing a song and dance routine in a 1950s style American diner.
Yep, it's cool.
Watch the official music video for Yui Ogura's ' 'Fightin★Pose" down below. You can also check out the show's animated opening in the Crunchyroll video down there too.
The Great Jahy Will Not Be Defeated is currently streaming on Crunchyroll outside Asia. If you haven't seen it, and love a good comedy anime, I recommend that you do.
More info on the anime series (and it is underrated and excellent) is on the show's official website.
Related: Review: The Great Jahy Will Not Be Defeated is one of the cutest and funniest anime series of 2021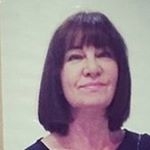 Latest posts by Michelle Topham
(see all)