So, as usual, I am late to the party.
You know, the The Great Passage anime (aka Fune wo Amu or 'Compiling the Boat') party.
A party that kicked off in mid-October of the Fall 2016 anime season, and which not only featured 11 episodes of utter gloriousness when it comes to exceptionally good anime, but also featured two of the best anime theme songs of recent years.
Hard to pick a favorite from the two, today I am going with The Great Passage opening theme song — 'Shiokaze' by Taiiku Okazaki — a theme song with an incredibly powerful beat, and a fabulous gotta-get-up-and-dance feel to it.
Especially when you listen to the full version of Taiiku Okazaki's 'Shiokaze' as, not only does it have that banging beat, but it features a gorgeous instrumental segment as well.
In fact, 'Shiokaze' by Taiiku Okazaki is a helluva good song — so much so, I have had it on repeat on Spotify for half the morning (listen to it on the Spotify player below).
And, if the 'Shiokaze' melody and beat wasn't fabulous enough, the song's lyrics are also beautifully illustrative of this superb anime:
A quiet dreamlike morning
the madder red sky shines through the window
and reflects on my pen

The vivid clatter of the night
I wander between cities like a cat

Deep thoughts
Flexible conception
foreseeable aspirations
distant memories
unruly hair
(Read the full 'Shiokaze' lyrics in both English and Japanese at Anime Song Lyrics).
The Great Passage plot
The Great Passage anime is based on the best-selling novel by Shion Miura.
It tells the story of Mitsuya Majime, a salesman who works in Genbu Publishing's sales division. A job he isn't good at, as he has a problem reading other people.
But, once Majime is recruited to join Genbu's dictionary to work on a 10-year-long project to create a new dictionary called 'The Great Passage', he not only finds the place he belongs but, because of the openness he learns with his new colleagues, he is also able to fall in love.
And tell the woman he loves he loves her.
Listen to The Great Passage's opening theme song — 'Shiokaze' by Taiiku Okazaki — in the Spotify player below (both the TV version and the full song), and in the video.
And do watch the anime series (trailer below) on Amazon Prime. It is one of the best slice of life/romance anime to be released in the last decade.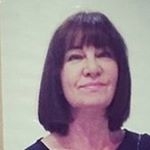 Latest posts by Michelle Topham
(see all)