A new key visual for the amazing historical anime series The Heike Story dropped today, along with a second trailer.
The visual shows the outline of protagonist Biwa, with characters from the anime standing on her flowing hair. Including a younger Biwa herself.
Advertising
Both have been released in anticipation of The Heike Story arriving on Japanese television in January.
The series has already aired on the Fuji on Demand service, but this will be the first time it airs all over Japan as a whole.
With western fans currently talking about the anime as one of the best of 2021, hopefully the Japanese will have the same reaction. They should, as the series is outstanding.
The 11-episode The Heike Story aired here in the west on Funimation, with the first episode arriving in mid-September. The show's finale streamed on November 25th.
Advertising
The Heike Story is directed by Naoko Yamada (Liz and the Blue Bird), with Reiko Yoshida (Non Non Biyori) writing the anime's scripts, and Kensuke Ushio (A Silent Voice) composing the music.
A superb team to tell a fascinating story.
Related: The Heike Story's opening theme song by Hitsuji Bungaku is perfect in every way
Since its release, the anime has been praised for its powerful story, fascinating characters, gorgeous art style, superb animation and beautiful music. And for the way it explains so much about present day Japanese culture when you understand more about the country's history.
In other words, there is nothing about The Heike Story that isn't wonderful.
Just in case you haven't yet watched the anime, and it should be at the top of your list, the plot goes like this:
A young orphan named Biwa is taken in by the powerful Taira Clan—also known as the Heike—after her father is murdered and their leader witnesses her extraordinary psychic abilities.

Unfortunately, what she predicts is a future of bloodshed, violence, and civil war. Inspired by the 12th-century epic tale Heike Monogatari.
Watch the just-released second The Heike Story trailer below, and you will immediately get a sense of just how perfect it is.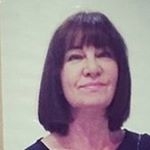 Latest posts by Michelle Topham
(see all)