The history of Creative Assembly's Total War video game series in 26 minutes
If you are a strategy game player, chances are you have played at least one of Creative Assembly's Total War series.  After all, the games have been some of the most popular games since the England-based developer kicked off the Total War series way back in 2000 with Shogun: Total War.
Two years later that first game in the series was followed by Medieval: Total War, Rome: Total War, Empire: Total War and a slew more until today, when Creative Assembly currently has 12 games in the strategy series with Total War: Warhammer II the most recent to be released.
The latest, Total War Saga: Thrones of Britannia, will be released in April.
As an addicted Total War gamer myself, I mention this series as I came across a new video upload on GameSpot's YouTube channel this morning called The History of Total War, and it is fascinating.
Put together by Gamespot's Dave Jewitt, the video tells you just about everything you need to know about the history of the Total War series in just over 26 minutes.
The video covers Creative Assembly's history from its humble beginnings as a one-man studio, through its collaboration with Electronic Arts on projects like the early FIFA games, and on into developing the first Total War games.
Starting out as an RPG (role-playing game the first game, Shogun: Total War, quickly evolved into an RTS (real-time strategy) game that used 3D graphics in an astounding way. Even allowing players to command their troops over a huge map for the first time, and with different camera perspectives than the more usual top down.
Soon campaigns were also included in the game, as well as clans, and British historian and Japanese religious history specialist Stephen Turnbull was approached so that Shogun: Total War was not only a great game but also historically accurate.
Watch Gamespot's excellent The History of Total War video below to find out more about the other games in the Creative Assembly's critical and commercial hit strategy series. and how it got to where it is today. One of the world's most loved strategy games series.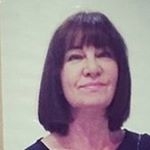 Latest posts by Michelle Topham
(see all)