The Hunger Games: Mockingjay Part 1 first video teaser trailer has finally been released, and it's making me even more excited to see it.
You don't get to see much in it, of course, as it's only the first Mockingjay Part 1 teaser trailer, just a quick look at Liam Hemsworth, Julianna Moore, Jennifer Lawrence and Philip Seymour Hoffman in one of his last movie roles, but it's definitely sparked my interest.
You will notice, though, the level of special effects and CGI in Mockingjay Part 1 is definitely much higher than in the first movie in the series. Some fans like that. Others don't. I'm reserving judgement until I've seen the movie but, as it is set in a futuristic world, I'm guessing to some extent the producers didn't have a choice. Not if it was going to look realistic and not completely lame.
The Hunger Games: Mockingjay Part 1 is due to be released in November, 2014. It's going to be a long four months. Meanwhile, watch the teaser trailer below.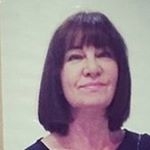 Latest posts by Michelle Topham
(see all)