One of my favorite anime over the last few months has been the delightful The Ice Guy and His Cool Female Colleague.
An anime with its final Season 1 episode coming out next week, and one I have enjoyed every second of since the minute Himuro-kun met Fuyutsuki-san while his feet were frozen to the spot due to nerves.
And that is why learning Square Enix will be publishing the The Ice Guy and the Cool Girl manga the anime is based on in an English translation later this year just made my week.
After all, not only is the plot of this rom-com so darn sweet, the art style used to tell the story is stunning.
Square Enix, by the way, has this to say about its plot:
Himuro is a modern-day ice god, an ordinary office worker who just so happens to be the descendant of a snow spirit. He's also besotted with his coworker Fuyutsuki, who's a little unusual herself. At first glance, the pair both seem to be calm, cool, and collected. But beneath Himuro's icy good looks rages a passionate blizzard of love!

On the other hand, his coworker's cool facade belies nothing about any feelings she might have for Himuro in return⁠-because she's too oblivious to realize anything! What's a snowman in love to do?
The Ice Guy and the Cool Girl Volume 1 in English is due out on October 10th, with Volume 2 heading our way on December 12th via Square Enix manga.
They will both be published in both trade paperback and digital, and can be pre-ordered starting today via Square Enix.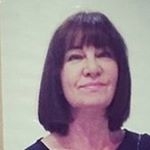 Latest posts by Michelle Topham
(see all)