The upcoming fantasy anime The Iceblade Sorcerer Shall Rule the World got an official premiere date, a new key visual and a trailer earlier today.
The anime will premiere in Japan early in the A.M. on January 6th, 2023, with the trailer also releasing a quick preview of the anime's high-energy opening theme song — 'Dystopia' by Sizuk.
The latest highly colorful The Iceblade Sorcerer Shall Rule the World key visual features the world's most powerful sorcerer Ray White along with all the friends he makes when he begins attending the elite Arnold Academy of Magic.
Along with its upbeat theme song, the trailer features some of the magic we can expect, and some of the anime's beautifully designed characters doing it.
The Iceblade Sorcerer Shall Rule the World anime adaptation is being directed by Masahiro Takata (High-Rise Invasion, Yes, No, or Maybe?), who is also in charge of series composition.
Character design is by Makoto Shimojima (Kingdom, Season 2), with anime production by Studio Cloud Hearts who was responsible for the adorably cute Tawawa on Monday. (Watch it if you haven't. It's a lovely thing)
The big hitter voice cast in The Iceblade Sorcerer Shall Rule the World includes:
Junya Enoki (Yuuji in Jujutsu Kaisen) who is voicing Ray White
Nana Harumura (Dori-chan in The Hidden Dungeon Only I Can Enter) voicing Elisa Griffith
Iori Saeki (Vanilla in Nekopara) as Amelia Rose
Nanako Mori (Adriana in The Fruit of Evolution: Before I Knew It, My Life Had It Made) as Abbie Garnet
Maaya Uchida (Seika in Bocchi the Rock) as Carol Caroline
Atsumi Tanezaki (Anya in Spy x Family) as Lydia Ainsworth
Yuuchirou Umehara (Goblin Slayer in Goblin Slayer) voicing Evi Armstrong
Kaede Hondo (Echidna in I'm Quitting Heroing) who is playing Claris Cleveland
The Iceblade Sorcerer Shall Rule the World (aka Hyouken no Majutsushi ga Sekai wo Suberu in Japanese) is based on the light novel series written by Nana Mikoshiba and illustrated by Riko Korie.
The series currently has six volumes out in Japan, with none of them published in English as of yet.
There is a manga spinoff though, which features 10 volumes in Japanese, with two out so far in English via Kodansha. You can read the first chapter via their website.
Kodansha has this to say about The Iceblade Sorcerer Shall Rule the World's plot:
The Arnold Academy of Magic is a school for the elite…and Ray White is just your ordinary guy. In fact, he doesn't seem particularly skilled with magic at all, and is a bit of a klutz. Which is why he has nothing to do with the rumor that one of the great magicians, the Iceblade Sorcerer, is a member of the incoming class…right?
Watch the just-released The Iceblade Sorcerer Shall Rule the World trailer, and mark your calendars. Crunchyroll has licensed the anime, with streaming due to begin on January 6th.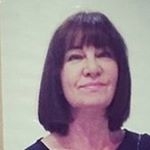 Latest posts by Michelle Topham
(see all)