The Japanese version of The Illustrated Guide to Monster Girls manga written and illustrated by Suzu Akeko is a manga series I have been keeping my eye on for a while.
After all, the art style is gorgeous and the plot is slightly unusual and cute.
But, as I don't speak much Japanese, wanting the comedy horror manga in an English language version has been on my 'must buy' list for a while.
Now, thanks to American publisher Yen Press, The Illustrated Guide to Monster Girls manga Volume 1 English language version is finally available in paperback (as of August 29th), and delivered just a couple of days after you order it.
Specifications for the just released The Illustrated Guide to Monster Girls manga Volume 1 in English are as follows:
The size of the manga volue is 5 inches x 7.5 inches
It is 184 pages in length,
It is available in both paperback and digital versions ($13.00/$6.99 U.S.) via Yen Press, and it features utterly adorable illustrations and a very cute plot.
A plot that Yen Press describes like this:
In the world of monsters, where scaring and tormenting humans is a way of life, even monster girls need to pass their classes, graduate, and get a job!

Enter Class Z: a bunch of failures more likely to be frightened and bullied themselves. Can this ragtag group of underdogs become successful, full-fledged monsters?
There are currently four volumes of the The Illustrated Guide to Monster Girls manga out in Japanese, with Yen Press planning on publishing them all in English.
The first volume of the manga, aka Kaibutsu Shoujo Zukan in Japanese, is available now with Yen Press scheduled to publish Volume 2 on December 12th.
You can check out how the first few pages of the manga look via Amazon's 'Look Inside' section of the book's listing now.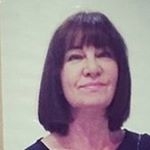 Latest posts by Michelle Topham
(see all)