Let me say, I have not seen 'The Imitation Game' yet — the movie about the brilliant code breaker Alan Turing, how he helped win the Second World War for the allies, and how he was publicly humiliated and, yes, ultimately tortured by the British government, until his life was ruined and he committed suicide.
Advertising
I do, however, know quite a lot about Alan Turing, as he is one of the biggest heroes the United Kingdom has ever had. And his story, I believe, should be known by everyone.
That's why I'm recommending you see 'The Imitation Game' as soon as you possibly can.
It stars Benedict Cumberbatch and Kiera Knightley, two actors I greatly admire. and who have both not only had incredible things to say about Turing, but also about the film itself.
Cumberbatch, in particular, was so moved by Alan Turing and the things he did and endured, it seems like it's sometimes hard for him to express exactly how deeply he felt about portraying him. A portrayal, I have to add, that just about every critic is saying is superb.
Watch 'The Imitation Game: The Man and the Enigma' trailer below. Listen to what the cast, the director and the producer have to say, listen to what Keira Knightley says about the dangers of prejudice, and then go see the movie.
Advertising
Like I said, I haven't seen it yet, although I intend to soon. But I'm going to go out on a limb and say this one is the film that will win the Academy Award for best picture. I just know it will.
And, of course, remember this. "Sometimes it is the people who no-one imagines anything of, who do the things that no-one can imagine."
Now. Go see it.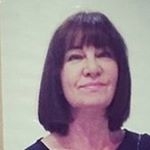 Latest posts by Michelle Topham
(see all)