If you like your adventure games with lots of twists and turns, The Inner World, a new comedic adventure game has just been released on GOG and it looks like a lot of fun. To make it even more enticing, GOG has The Inner World on sale at 25 percent off for the next week — just $11.24, that's it.
The Inner World is the first game from Studio Fizbin
The Inner World was created by Studio Fizbin, and is the first game from this new German developer. Not that that makes it any less worth buying as, frankly, I haven't seen graphics this gorgeous in a game in ages. All hand-drawn and classic 2D, but so incredibly cute you'll want to keep pausing the game just to check everything on the screen. Characters also look interesting and quirky. Then again, with heroes with names like Robert the Joker and Laura the Thief, that's probably to be expected.
How long is The Inner World?
According to Studio Fizbin, The Inner World is made up of five chapters and takes around 6-7 hours to complete. It has 22 locations to visit, a ton of hints and clues if you get completely stuck, and loads of puzzles to solve. Grab The Inner World now on GOG. It's DRM-free, and comes with English and German languages, the game's soundtrack, some printable postcards, a digital file of the 'encylopedia' of Asposia and more. Not bad for less than 12 bucks. Meanwhile, check out The Inner World launch video below. Now if that isn't cute, I don't know what is.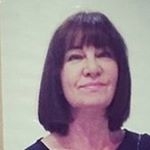 Latest posts by Michelle Topham
(see all)