Remember I told you the new BBC series 'The Interceptor' showed the rougher side of life? Well, just watch the new 'The Interceptor' episode 1 trailer BBC One has just put out and you'll see exactly what I meant.
Called 'Speed Trap', the episode 1 preview trailer shows a drug sting gone bad, followed by a pretty harrowing high-speed car chase for Ash, one of the members of the undercover crime team hunting for some of the UK's most dangerous criminals.
And, in true British TV style, it's quite a bit grittier and more realistic than what you may see on TV screens elsewhere in the world.
As for the car chase, the botched job that resulted in it is one of the reasons Ash eventually joins the undercover crime unit. Can't wait to find out what happens from there.
Episode 1 of 'The Interceptor' will air on BBC One on Wednesday, June 10th, if you want to see how the high-speed car chase finishes.
Meanwhile, watch the episode 1 preview trailer below to see how it starts.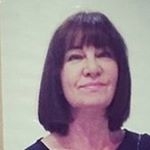 Latest posts by Michelle Topham
(see all)