If you are looking for a gift for a manga fan, you can't do much better than the new omnibus edition of the popular comedy, slice of life music-themed manga K-ON!
A manga that was adapted into one of the most popular anime series of all time back in 2009, followed by another series and a full-length film soon after.
Advertising
The K-ON! — The Complete Omnibus Edition is being published in English by Yen Press for the first time.
The one-volum release features the entire four-volume K-ON! story in 512 pages.
For only $36 (currently cheaper if you buy it on Amazon), the thick paperback edition of the hit manga written by Kakifly is sure to make any slice of life manga fan thrilled that it's finally Christmas.
The K-ON! — The Complete Omnibus Edition is suitable for both adults and kids as it is super kid-friendly, seeing as it promotes a you-can-do-anything-if-you-try attitude a lot of kids still need to hear today.
Yen Press has this to say about the K-ON! plot:
When their high school's pop-music club is about to be disbanded due to lack of interest, four girls step up to fill the membership quota. Unfortunately, lead guitarist Yui Hirasawa has never played an instrument in her life. Although she likes the idea of being in a band, she's got a lot of work ahead of her before she can play.

But this motley crew is determined to rock out, and with their spunk and motivation cranked to 11, anything is possible! 
Advertising
Grab a copy via Yen Press at Amazon, Barnes & Noble or several other online retailers.
You can also buy all four volumes of K-ON! separately via Yen Press if an omnibus edition is not your thing.
Check out the K-ON! anime trailer as well below. You can watch that via Crunchyroll or via HiDive.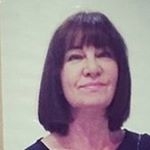 Latest posts by Michelle Topham
(see all)