The Kidnapping Day just keeps attracting new viewers — Yay!
It turns out the ongoing South Korean drama The Kidnapping Day, Episode 4 was extremely popular last night, earning its highest ever rating yet again for the Yoon Kye Sang-led mystery thriller.
According to Nielsen Korea, The Kidnapping Day, Episode 4 grabbed 3.60 percent of the audience share nationwide, which is an increase from its previous episode's already highest ever rating of 3.09 percent.
In Seoul, the ENA drama performed almost as well earning a rating of 3.38 percent, which is an increase from Episode 3's 2.71 percent.
Advertising
Both ratings put the mystery drama in first place on cable TV for the day in both regions.
Then again, if you are already watching the drama, like me you will not be surprised it seems word is finally getting out about how beautifully written, funny, and  touching The Kidnapping Day has been.
Not to mention how well-acted. Especially when it comes to the performances of Yoon Kye Sang, Park Sung Hoon and Yu Na.
In fact, four episodes in, and the ENA drama is easily my favorite K-drama currently airing, as well as a very pleasant surprise as Korean black comedy is not always my thing.
The 12-episode The Kidnapping Day (also called The Day by some media outlets) is airing on ENA in South Korea every Wednesday and Thursday evening at 21:00 (KST) through October 19th.
Advertising
Amazon Prime Video is carrying the drama for international viewers in some regions.
And, if you haven't already, you should give the drama a chance, as everything about it is beautifully done.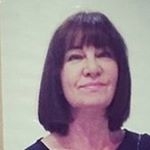 Latest posts by Michelle Topham
(see all)