The Japanese manga magazine Comic Garden announced on its Twitter account today that the popular The Kingdoms of Ruin manga series is getting an anime adaptation.
As if that wasn't exciting enough, The Kingdoms of Ruin anime adaptation got an utterly gorgeous visual and the promise of a 2023 premiere, along with a cute celebratory visual from manga writer and illustrator yoruhashi. (*see below)
The visual has Adonis and Doroka looking thrilled at the news.
Speaking of Adonis and Doroka, the voice actors playing them in the dark fantasy anime were also announced. They are:
Kaito Ishikawa (Naofumi in The Rising of the Shield Hero) is voicing Adonis
Azumi Waki (Fina in Kuma Kuma Kuma Bear) is playing Doroka
The Kingdoms of Ruin anime (aka Hametsu no Oukoku in Japan) is directed by Keitarou Motonaga (Date a Live), with series composition by Takamitsu Kouno (She Professed Herself Pupil of the Wise Man), and character designs by Hiromi Katou (Irina: The Vampire Cosmonaut).
Yokohama Animation Lab (Tawawa on Monday/Miru Tights) is in charge of animation production.
Yoruhashi's manga series currently has seven volumes out in Japanese.
Seven Seas Entertainment is publishing the manga in English, with the 6th volume due out on May 16th.
They have this to say about the manga's plot:
For ages, humanity flourished through the power of magic, a gift from witches to aid mankind. But times have changed. The scientific Gear Expansion has made both magic and witches obsolete.

In order to liberate humanity from the blight of magic, the mighty Redia Empire began a ruthless hunt to exterminate all witches. Adonis was only a boy when the hunt began, apprentice to a witch he dearly loved.

When she perishes at the hands of the empire, Adonis vows revenge. By this furious wizard's power, blood will flow!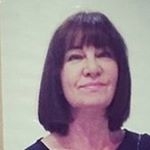 Latest posts by Michelle Topham
(see all)