The upcoming Laid-Back Camp: Have a nice day! visual novel got its first trailer today and, man, is it the cutest thing.
The trailer follows news earlier in the week that the release of the game has now been released from late September to a new release day of November 11th.
The new Laid-Back Camp: Have a nice day! trailer is narrated by voice actresses Yumiri Hanamori (aka Nadeshiko) and Nao Toyama (aka Rin), and shows original artwork to go along with the new game's original storyline.
The visual novel's upbeat opening theme song — 'See the Light' sung by Asaka — also gets a quick preview in the background.
Laid-Back Camp: Have a nice day! will release on PlayStation 4 and on the Nintendo Switch although, at the moment, there is no news as to if it will get a release outside of Japan.
With the enormous success of the Laid-Back Camp anime series, though, it seems quite likely it eventually will be.
To improve those chances, head over to developer MAGES' official YouTube channel now and make sure you politely request it.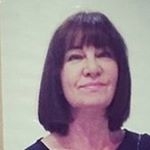 Latest posts by Michelle Topham
(see all)